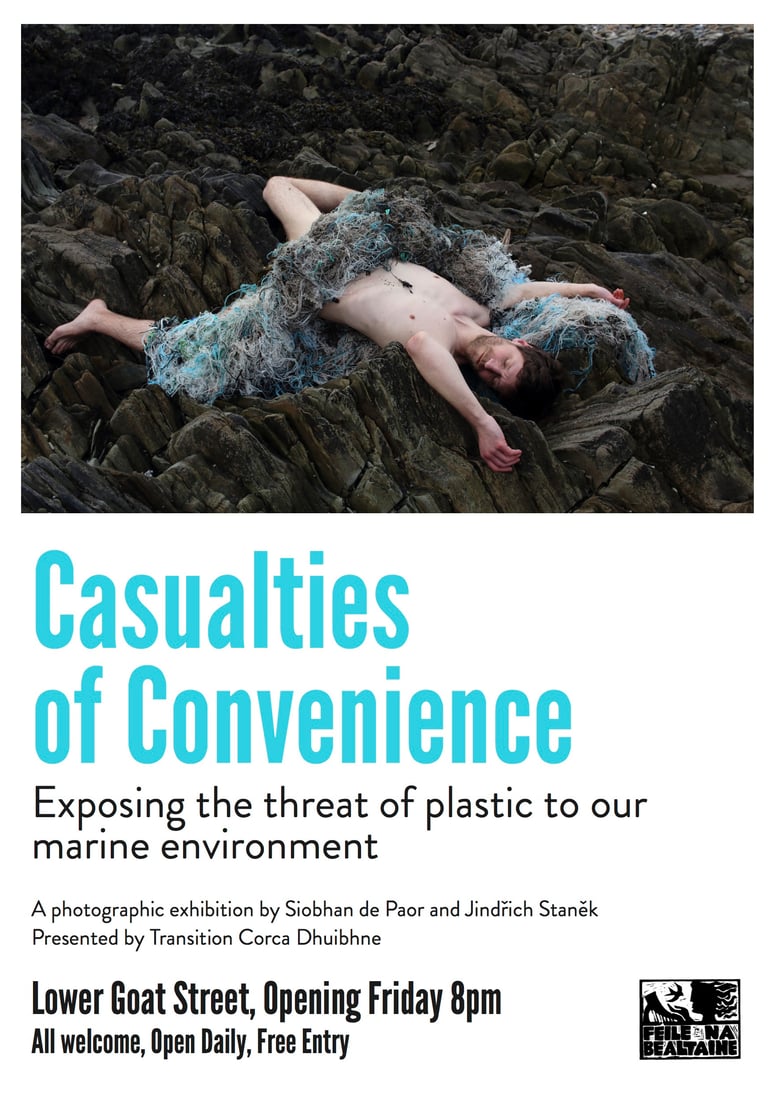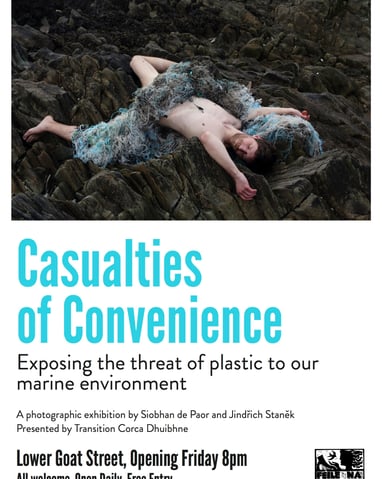 Highlighting the risk of plastic pollution to our marine environment..
Fourteen volunteers from Transition Corca Dhuibhne posed nude for this exhibition to highlight the threat of plastic pollution to the marine environment. The exhibition first showed on Goat Street during Féile na Bealtaine and was later hung in an Lab, Amharclann Gaeilge for the month of June.
Casualties of Convenience was critically acclaimed and was supported by actor and activist Jeremy Irons who visited the exhibition and participated in a QanA after the screening of this film Trashed.